Best Practice Guidelines Regarding Personal Support Plans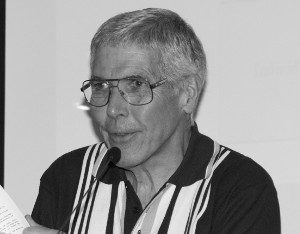 ROBERT L. SCHALOCK
Robert L. Schalock es catedrático emérito en el Hastings College de la Universidad de Nebraska, profesor en la Universidad de Kansas (Beach Center) y en la Universidad de Chongquinq en China, ha sido presidente de la Asociación Americana para el Retraso Mental (AAMR) y es Doctor Honoris Causa por la Universidad de Salamanca (2006).
Es miembro en los principales comités y comisiones internacionales en el ámbito de la discapacidad como la Asociación Internacional para el Estudio Científico de la Discapacidad Intelectual (IASSID).
Reconocido investigador científico que cuenta en su haber con más de 35 libros, 6 monografías y un centenar de artículos para las más prestigiosas revistas de investigación internacionales.
La opinión (original)
Current best practices indicate that the following three principles should guide the development and implementation of personal support plans.
Best Practice Guidelines Regarding Personal Support Plans
1. The person owns their personal plan, which is a supports plan and not a compliance plan.
2.  A personal supports plan is based on personal goals and assessed support needs, integrates what is important to the individual with what is important for the individual, addresses what should stay in place (i.e. maintained) and what needs to change (i.e. acquired or modified), and provide wrap-around supports through implementing elements of a system of supports.
3.   The user-friendly personal plan is developed, implemented, reviewed, and evaluated by a support team that aligns personal goals, support needs, specific elements of a system of supports, and anticipated valued outcomes.
These three best practice guidelines are based on the following six changes that are occurring internationally in the field of intellectual and developmental disabilities.
A focus on the person and their rights as reflected in the UN Convention on the Rights of Persons with Disabilities and the quality of life concept.
Systems thinking and logic models that integrate and align the components of a personal plan.
A system of supports that encompasses prevention supports, integrated professional supports, personal supports, and inclusive environments.
Information technology that facilitates knowledge on demand, and assistive technology that enables persons with a disability to participate in settings and activities in ways that they otherwise could not.
Support teams that focus on "wrap-around" supports composed of a system of supports.
Outcomes evaluation that allows practitioners and researchers to assess the degree to which personal goals, positive changes, or benefits have been achieved.
La opinión (español)
Las prácticas actuales  indican que estos  tres principios deben guiar el desarrollo e implementación de los Planes Personales de Apoyo
Relación de buenas prácticas en relación con los Planes Personales de Apoyo
La persona tiene su plan personal, éste es un plan de apoyos y no de cumplimiento.
Un plan personal de apoyos está basado en metas personales y necesidades de apoyo evaluadas, integrando lo que es importante para el individuo. Tiene en cuenta lo que debe mantenerse y lo qué necesita cambiarse, y proporciona apoyos que se implementaran a través de elementos de un sistema de apoyos.
El plan personal de apoyo es desarrollado, implementado, revisado y evaluado por un equipo de apoyo que alinea los objetivos personales, las necesidades de apoyo, los elementos específicos del sistema de apoyos y anticipa resultados de valor.
Esta relación de buenas prácticas está basada en seis cambios que están ocurriendo internacionalmente en el campo de la Discapacidad Intelectual y del desarrollo
Un enfoque centrado en la persona y sus derechos, como se refleja en la Convención sobre los Derechos de las Personas con Discapacidad y el concepto de Calidad de Vida.
2. Pensamiento sistémico y modelos lógicos que integran y alinean los componentes de un Plan Personal.
Un sistema de apoyos que engloba apoyos preventivos, apoyos profesionales integrados, apoyos personales y entornos inclusivos.
Tecnologías de la información que facilita el conocimiento y tecnología asistencial que habilita a las personas con discapacidad para participar en actividades que de otra manera no podrían.
Equipos de apoyo centrados en "apoyos integrales" que componen el sistema de apoyos.
Evaluación de resultados que permiten a los interesados e investigadores medir el grado en que los objetivos personales, los cambios positivos o los beneficios han sido alcanzados.
Robert L. Schalock, Ph.D.
* Queremos agradecer al profesor Robert L.Schalock su colaboración con el blog de Aprosub compartiendo sus reflexiones sobre los actuales Planes personales de apoyo.